An experiential space entirely devoted to the understated way of living.
A departure from the typical experience at hotels, The Nắng Suites offers its occupants an opportunity to untangle and come together. You will find this boutique premise a place for greetings to be heard and stories to be shared.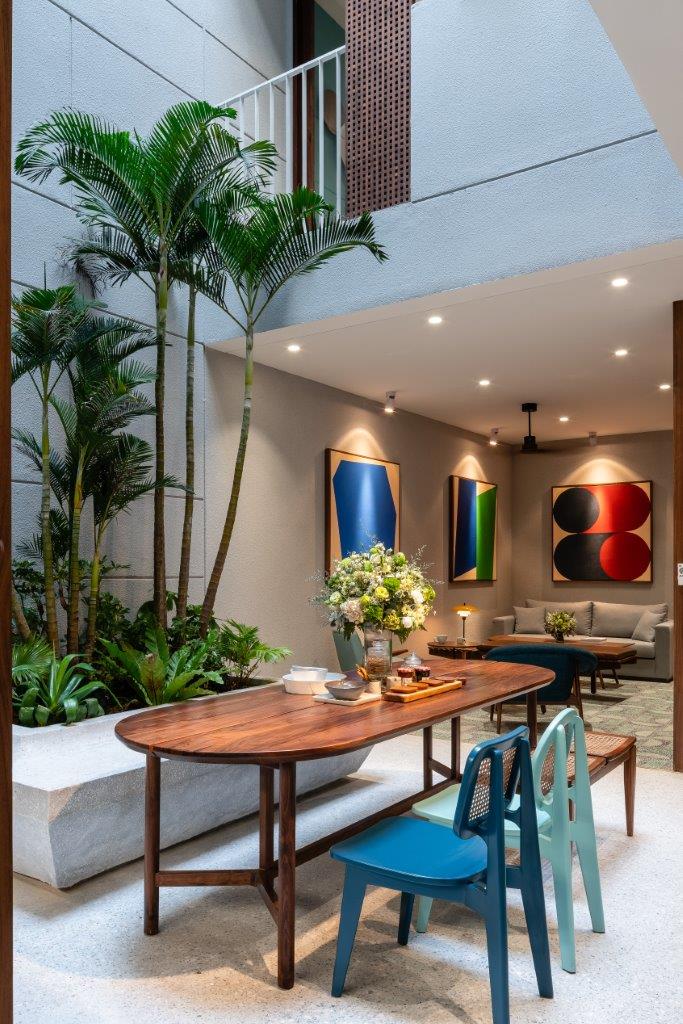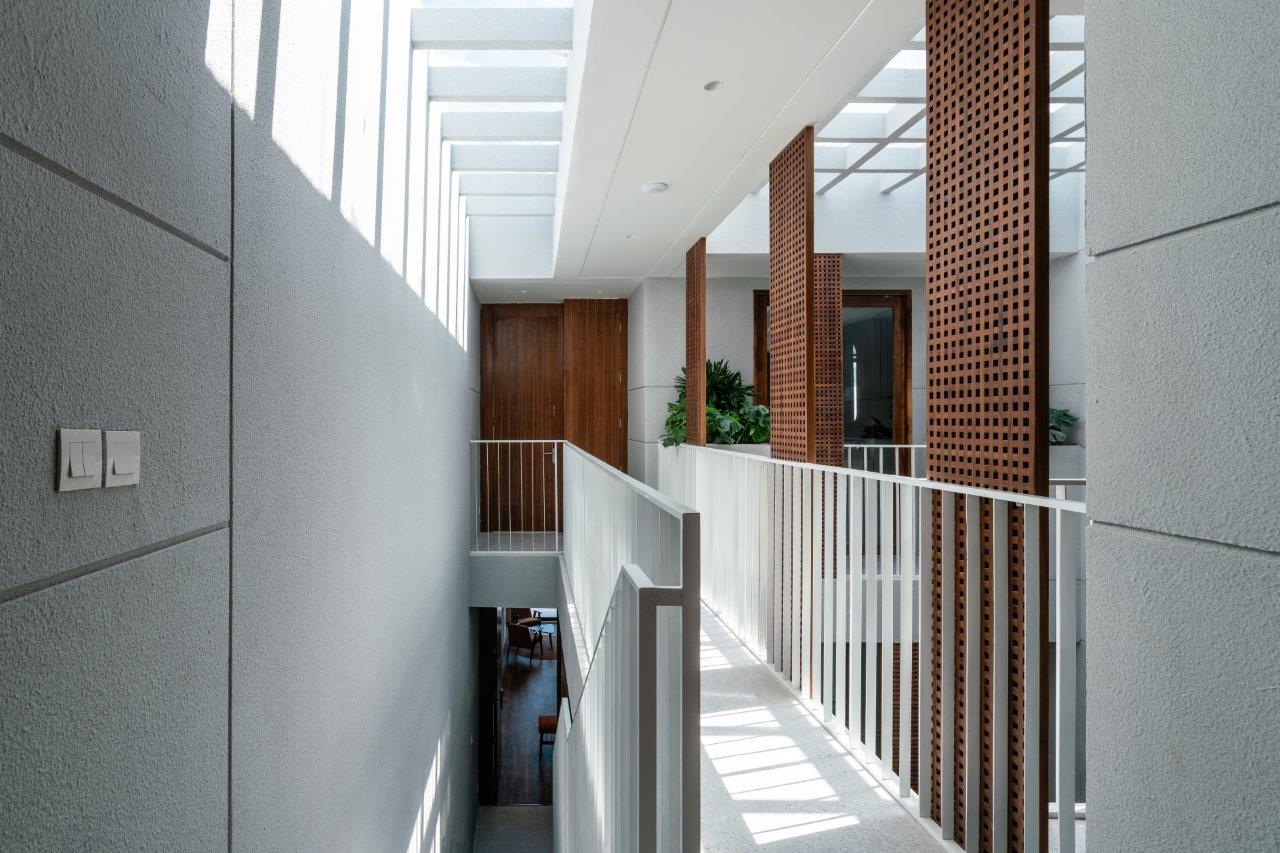 The weight of the camera does not bother a hobbyist photographer such as myself. It is my instrument to collect day-to-day mementos through beautiful snapshots. Having been here for a while, I've used most of my rolls on the local's exotic must-visits and this place's friendly just-mets. That aside, why don't we walk through the suites together?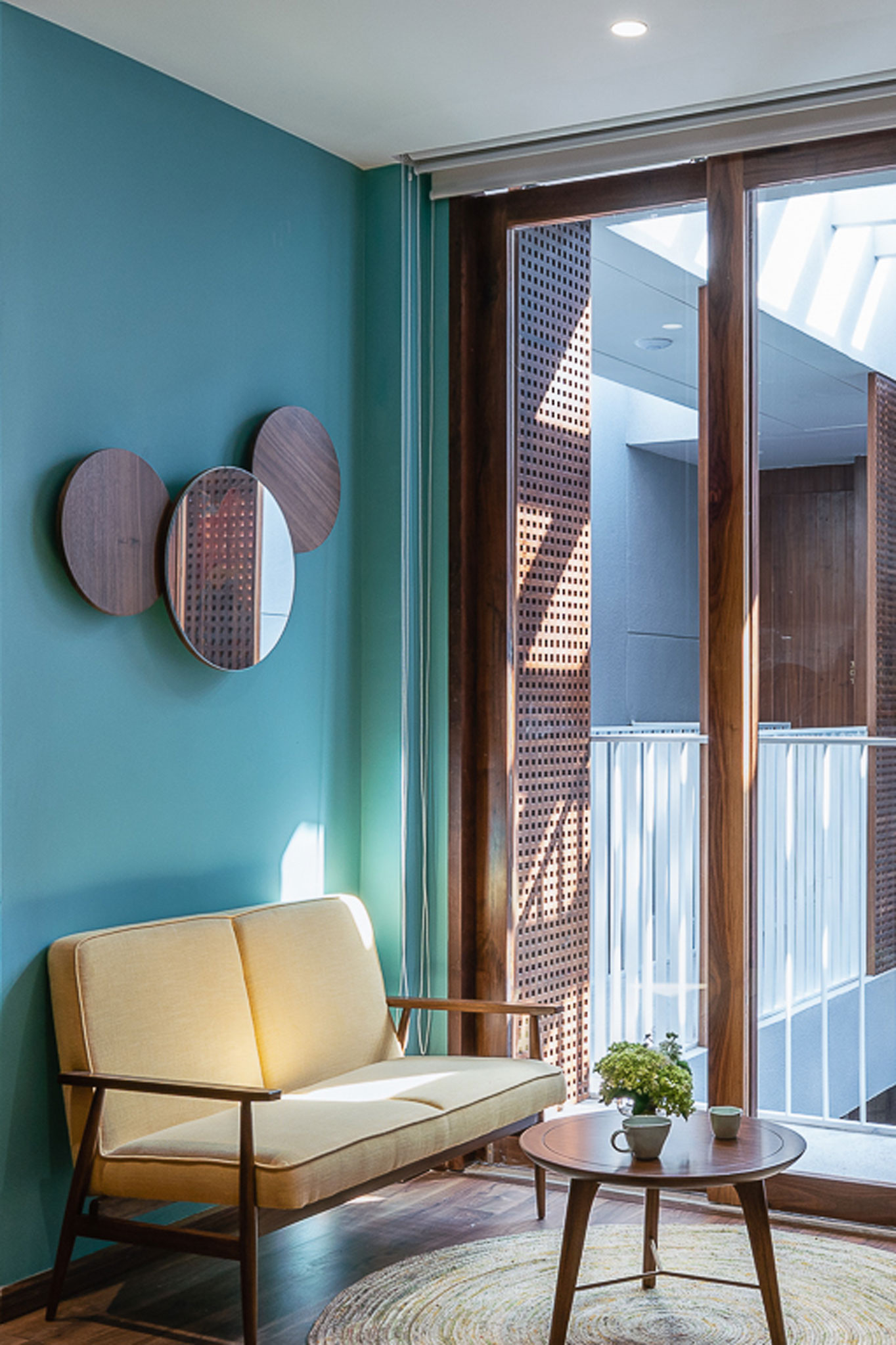 My ordinary morning here starts with letting light and harmony pool in the tranquil room. Saturday refreshing snoozes do get better with thread counts. It is an understatement to say that I'm in a good mood, and the smooth R&B song coming from the room speakers would nod along. Waking myself up with a warm and rejuvenating shower, I am ready for a new day.
A homely abode
Musing through the spaces, it does not take much for one to appreciate the accommodation's penchant for neatness, comfort, and aesthetics.
Blue Moon
A boundary-transcending experience King or double queen beds
The most spacious room in the property highlights the adherence to amenity through each and every noticeable feature, from the bed linen to the bath curtain. Blue Moon is an ideal place to end your busy day. Indulge yourself with a glass of wine on the terrace, or lay comfortably on the cushy bed watching Youtube. Life rarely gets better than this.
Book now
AMENITIES
Kitchen
Laundry service
LCD Flat-panel TV
Wi-Fi
Working space
Book now
Pale Blue Eyes
The notion of caprice King bed
Feel free to open the balcony windows in the room to exchange conversations with new friends or close them to return to your mellow refuge. Whichever choice you choose to make, this room will adhere to your daily routine. Will you step out of the comfort zone, or stay connected with the inner peace?
Book now
AMENITIES
Laundry service
LCD Flat-panel TV
Book now
Green River
For a cozy indoor date King or double queen beds
A romantic candlelight dinner for two in the room, or perhaps a heart-on-the-sleeves conversation over clinking wine glasses on the balcony? Wherever you reside should not compromise your yearn for comfort. Surely that is the most important matter.
Book now
AMENITIES
Laundry service
LCD Flat-panel TV
Wi-Fi
Working space
Book now
Yellow Submarine
An escape from conformity King bed
There are hotels and hostels somewhere are merged among the office buildings, and your room is none of them. Let's forget about the hotel. Whether you are looking for a place for your vacation or just stay here in a couple of days, your home needs to have enough comfort, difference, and privacy. It is where you sleep safe and sound, then wake up in the sunshine.
Book now
AMENITIES
Kitchen
Laundry service
LCD Flat-panel TV
Wi-Fi
Book now
Where we meet and share
After a wandering day and an invigorating bath, all it takes is an open door to lead me from my own latibule to the house's common space where I can greet new faces.
Cozy Kitchen
A gathering of cheers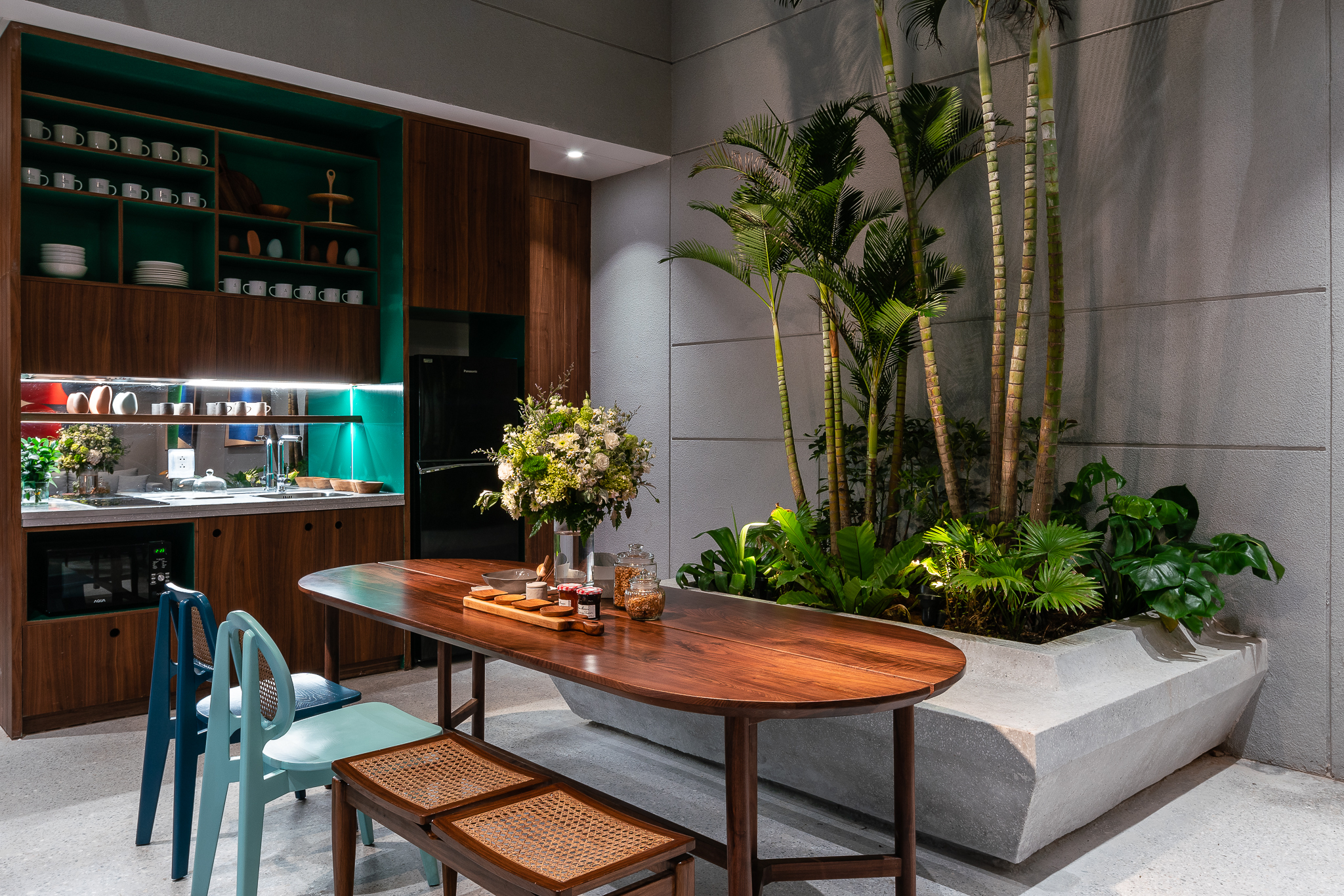 Everything feels somehow familiar, from the sounds of busy kitchen utensils to the smell of freshly cooked food. The common dining spot is now buzzing with conversations and laughters of the building's inhabitants, who seem to unanimously agree that companionship makes meals better. And of course, you can be the host of the next gathering.
Cinema
A private mini movie theater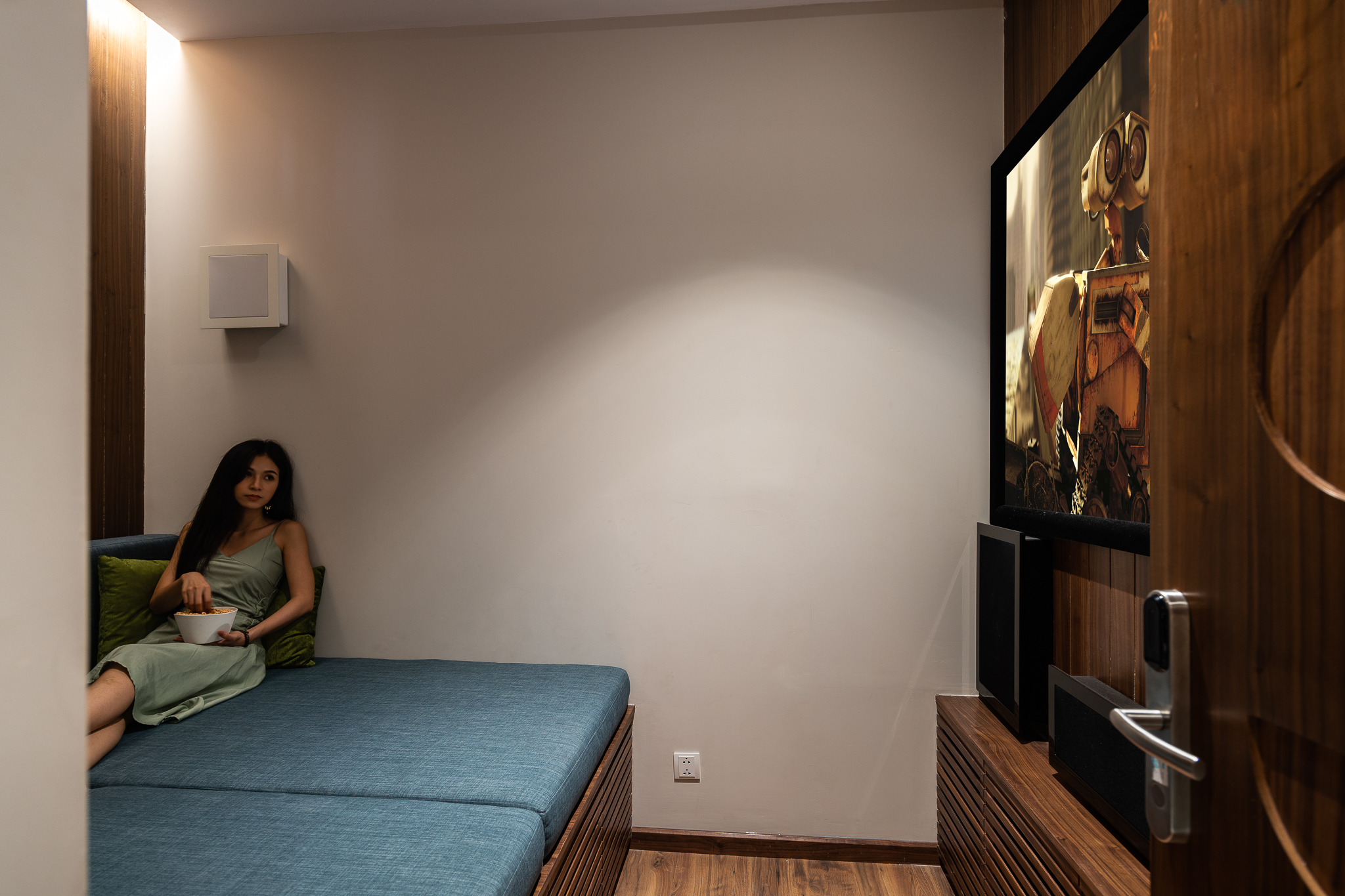 Watching Mad Men, an iconic TV series about American advertising executives' hustle bustle in the 60s, in a mini theatre is how I am spending most of my evenings here. In no hurry, I immerse myself in the scenes while lying comfortably and snacking on favorite food. This is what Netflix binge-watching dreams are made of.
Forest Library
Sink into the pages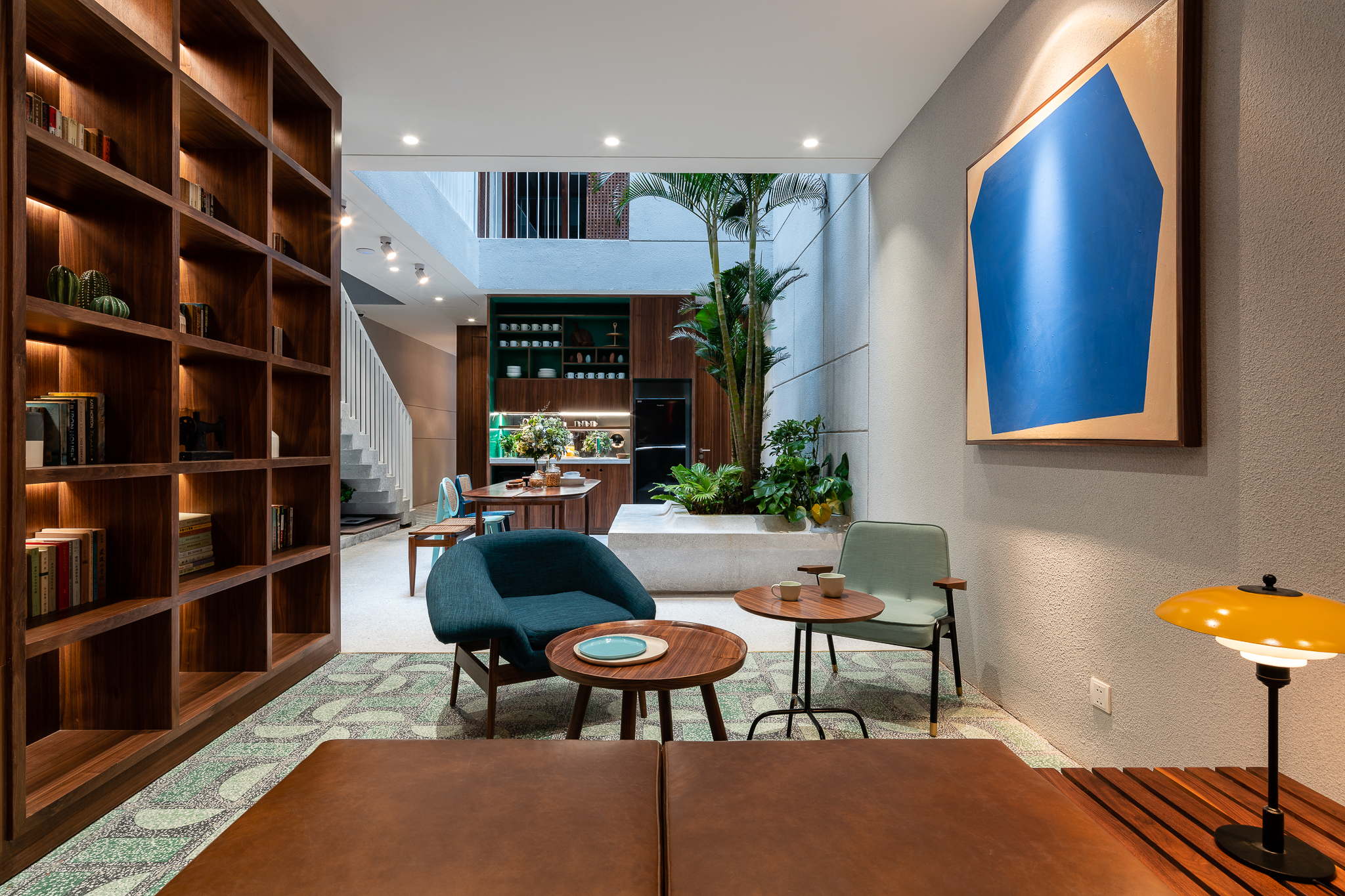 Nowhere is solitude more viscerally felt than in one's book. Or in this case, many of them. This humbly sized reading space with greenery is an instant inspiration for us avid readers. A page follow one another in quick succession; books are no longer unfinished.